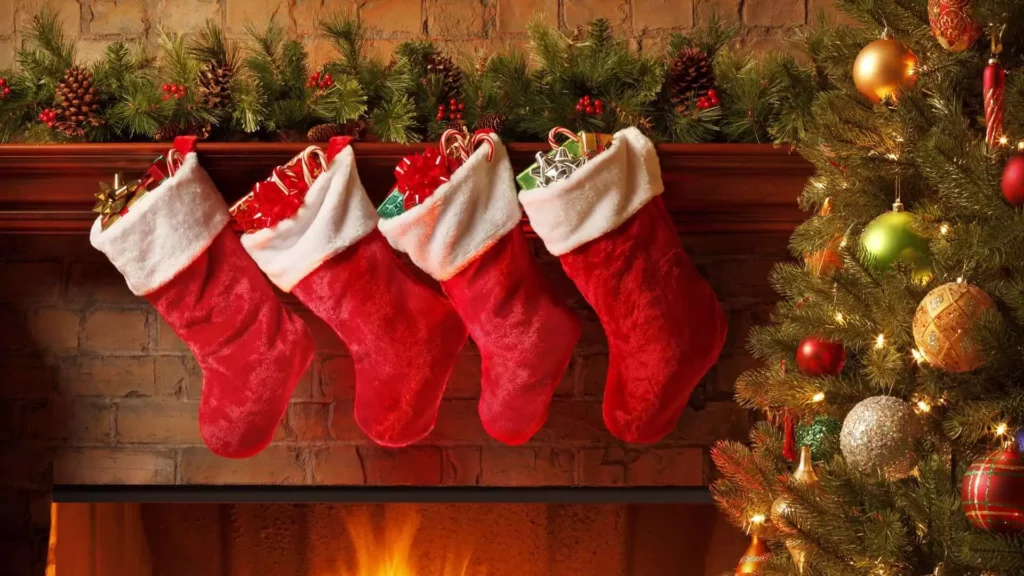 The holiday season is upon us, and it's time to infuse your home with the enchantment of Christmas. Whether you're a seasoned decorator or a novice looking for inspiration, we've curated ten festive ideas to help you transform your living space into a cozy winter wonderland without breaking the bank. From twinkling lights to the aroma of freshly baked cookies, let's explore creative ways to deck the halls and make your home shine with the spirit of Christmas.
Read more article: How to Update Your Kitchen for Under $1,000
Content
Play with Metallics:
Consider incorporating metallic elements to add a touch of glamour to your holiday decor. Use shimmering ornaments, garlands, or even spruce up natural elements like pine cones with metallic spray paint. These glimmering accents can instantly elevate your decor.
Bake Festive Shapes:
Unleash your inner pastry chef and create delightful holiday shapes using cookie cutters. These homemade ornaments can be hung on your tree or strung together to craft charming garlands. It's a personal and heartfelt touch to your decorations.
Decorate Your Garland: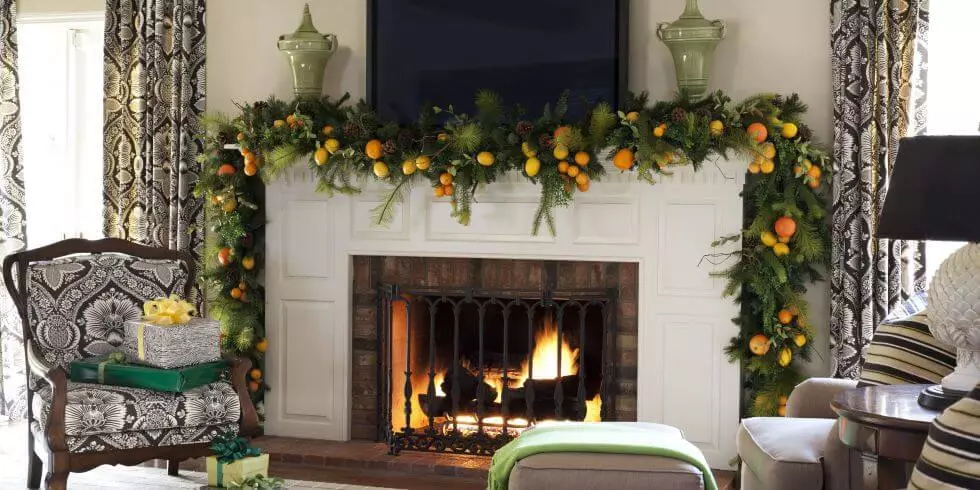 Garlands are a quintessential part of Christmas decor. Take yours to the next level by weaving in ornaments, ribbons, or tiny string lights. This simple enhancement will transform your garland into a festive focal point.
Light a Fire:
There's something undeniably magical about a crackling fire during the holiday season. It provides warmth and creates a cozy and inviting ambiance, perfect for those chilly winter evenings.
Customize the Scent:
Engage your sense of smell by using scented candles or diffusers with holiday fragrances like cinnamon, pine, or vanilla. These scents will envelop your home in the comforting aroma of Christmas, enhancing the overall festive atmosphere.
Don't Neglect the Porch:
Extend your holiday decor outdoors by embellishing your porch. Hang festive wreaths, drape garlands along railings, or add a touch of magic with twinkling lights. It's an excellent way to create an inviting entrance for guests.
Collect Baubles in Bowls: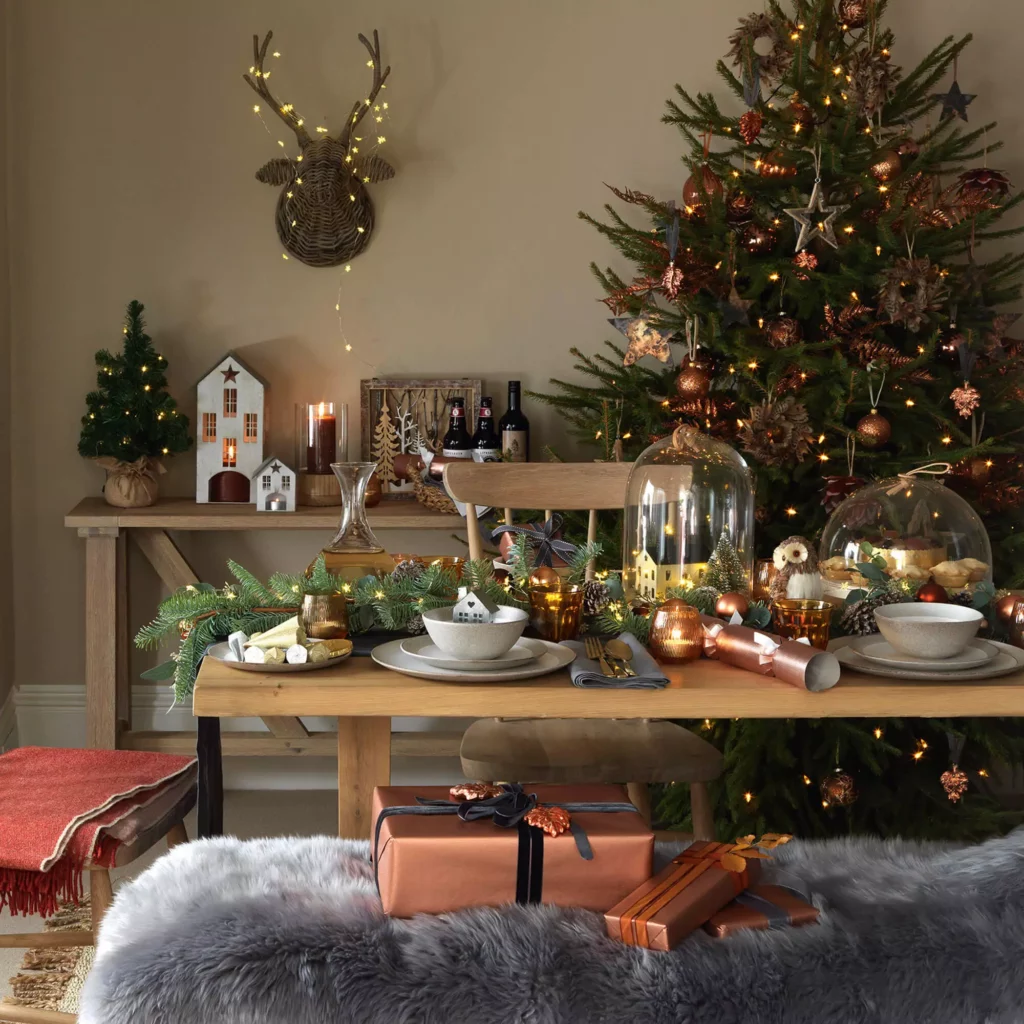 Transform everyday bowls or vases into captivating displays by filling them with colorful ornaments, pinecones, or other seasonal decorations. These miniature showcases are a delightful addition to your home.
Gussy Up a Console:
If you have a console table, consider decorating it with holiday flair. Adorn it with garlands, candles, and other festive decor to make it a striking focal point in your living room or hallway.
Use Pops of Color:
Inject vibrancy into your decor with pops of color. Colorful ornaments, ribbons, and even festive throw pillows can infuse energy and merriment into your home's aesthetic.
Decorate Your Christmas Tree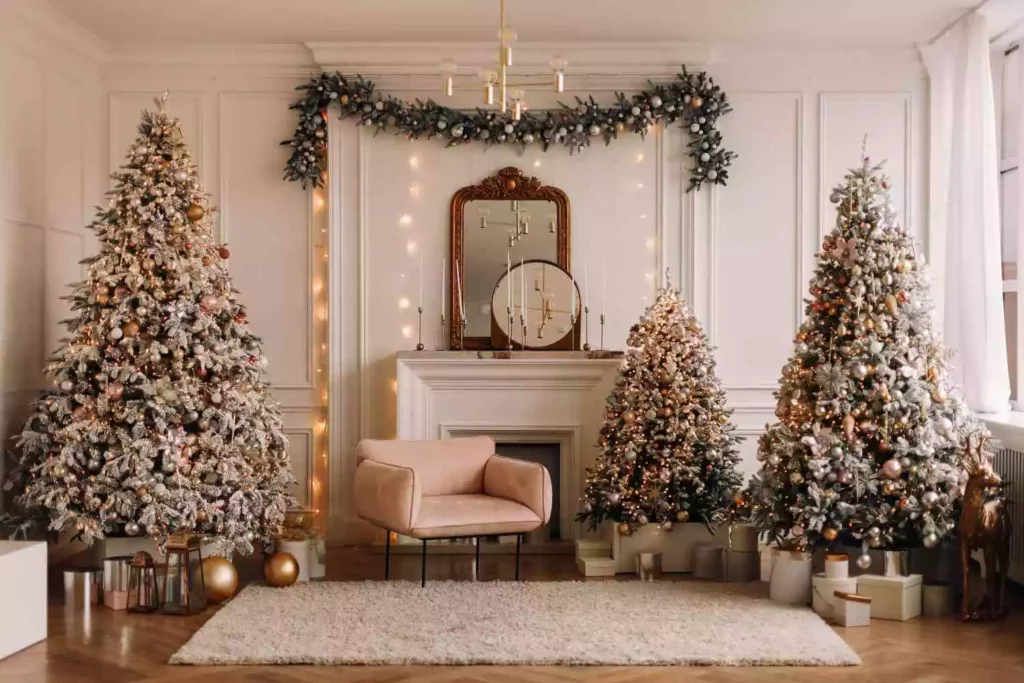 When it comes to your Christmas tree, take a systematic approach. Start by setting it up and fluffing the branches to create a full, lush look. Then, add string lights for a warm glow, incorporate ribbon for texture and elegance, and finally, adorn it with your favorite ornaments. Decorating the tree is a cherished tradition that the whole family can enjoy.
These ten ideas serve as a starting point for your Christmas home decorating adventure. Whether you prefer a traditional, rustic, or modern look, there are countless ways to make your home feel warm and festive during the holiday season. Embrace the spirit of Christmas, let your creativity shine, and enjoy the process of making your home merry and bright!
FAQs:
How can I create a festive atmosphere on a budget?
You can achieve a festive atmosphere without overspending by utilizing affordable decor elements like homemade ornaments, metallic accents, and scented candles.
What's the key to a beautifully decorated Christmas tree?
A beautifully decorated Christmas tree follows a systematic approach: start with fluffing the tree, add lights, incorporate ribbon for elegance, and then carefully hang your favorite ornaments to create a stunning centerpiece for your holiday decor.