With the summer holidays fast approaching it means homes full of family and friends. It also means a house that becomes dirty as the kids put down their backpacks for the holiday season.
The holidays can be a stressful time for anyone, but it doesn't mean cleaning has to add to all the anxiety and mad rush to get everything done in time. By planning your summer cleaning, you will be able to stay on top of things while the heat rages and your home is abuzz with life.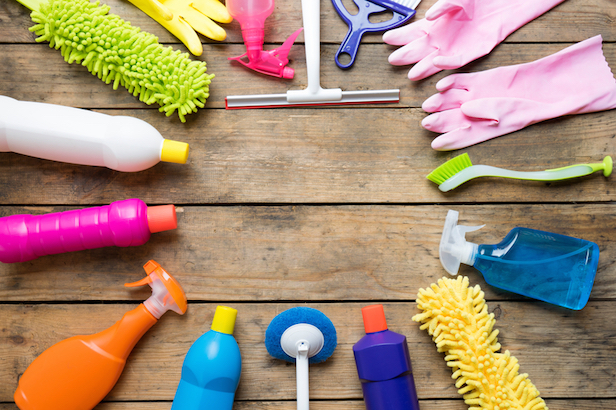 Here are a few cleaning tips for the summer:
Declutter
Before any proper cleaning can take place one has to get rid of all the clutter that accumulates in certain areas of your home. We all have a few places that always seems to attract knick knacks, toys, magazine and odds and ends. These are the areas that need to be cleared away. Get your kids to help you out by putting their clutter away in their rooms. By allotting them a daily chore of clearing away their things you'll have a lot more time to sort through those magazines or mail you've been meaning to read.
Mop
Mopping the tiled and wooden areas of your home that has been tracked through the mud will make a huge difference in how clean it looks. Use environmentally safe products to make your floor shine and save nature in the process.
Vacuum
After you've mopped the floor, you can vacuum the carpeted and wooden/tile floors too. This helps get rid of any dust, sand and crumbs that you may have missed with the mopping. And your carpets will be restored to their brighter past.
The sweep
I call this move the sweep because you immediately sweep up something that you've messed. Be it crumbs or you've dropped half your cookie. By cleaning it up right there and then prevents ants and sticky areas. There isn't also a chance of you saying I'll do it later when there's a mountain of breadcrumbs squished against the kitchen counter. Ask the same from your kids. When they mess, they must clean it up. No-one is going to do it for them later.