When you're thinking about whether or not to replace the metal guttering on your property, there are many things that you need to think about. It is vital that you choose the right material, as this will give you the best possible chance of getting the gutters that suit you the best. With this in mind, you may find that galvanized guttering is a great choice. However, if you're not sure whether paying the extra money would be worth it for you, this blog should help.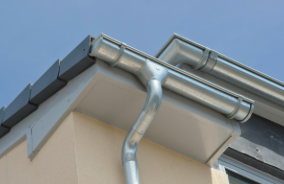 We all want the best for our homes
No matter where we are living, we all want the best for our homes, and there is no question that steel gutters look great when installed. This can have a number of benefits, one of which is the fact that it would make a great first impression whenever anybody should choose to visit your home. This is great, as you always want to have a home that people admire – and steel gutters are without a doubt a good thing to buy if you would like this to be the case.
A sound investment
Steel gutters may well cost a little more money at the beginning, but they are worth it – as they tend to be more durable than cheaper options, which means that they should last much longer. This means that you won't have to think about repairing or replacing them anywhere near as often as other types, so it would ultimately save you a lot of time as well as money in the long term. This is great if you lead a busy life, as you almost certainly have plenty of other things that you need to think about on a daily basis.
Easy to install
Steel gutters are easy to install, meaning that they will be up and running in no time at all. Chances are, you will still need to hire a guttering expert to do this for you, but thanks to the fact they are so easy to set up, you shouldn't have to pay a huge amount of money for their service – meaning that it certainly offsets a certain amount of money that has been spent on the guttering in the first place.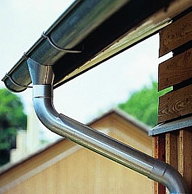 Saving the environment
If you're interested in doing your bit for the environment, then you will certainly be thrilled with what steel guttering can provide you with. The gutters can be completely recycled at the end of their life cycle, and this means that you never have to worry about having any kind of waste at all.
So, if you are thinking about whether you should spend the extra money on more expensive guttering, then you should see that there are clear positive reasons that you should do this. In the long term, you are certain to be glad of the decision that you made, and there is no doubt that you will be able to see the difference every time you take a look at your property.